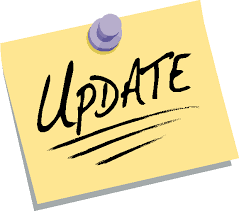 We have a minor policy update that a few of our members may be affected by.
Starting March 1st, 12 month contracts will not automatically expire after 12 months. Instead, they will be automatically renewed unless you provide us written notice prior to the expiration date. This will only affect new 12 months contract and 12 month contracts that are renewed on or after March 1st.
If after 12 months you do NOT want to renew your contract, you just have to provide us with a written notice at least 1 week prior to the expiration date. It can be done via e-mail, Facebook message, or a note left in our after hours box (coming soon). If after your initial 12 months, you decide you want to get out of your contract at any point during the second 12 months, you can without acquiring the $150 early cancellation fee. The $150 early cancellation fee will only be enforced during the initial 12 months of the contract.
Why the change?
It's inconvenient for us and the member. We looked back over the last 3 years, and 95% of our 12 month members renew their contracts. Right now, we currently have to go through the memberships manually each week, find the 12 month members, look for their expiration, and then try to contact the member prior to the expiration to avoid any inconvenience for the member.In addition, most gyms set up their contracts this way already, so most of our members assumed we did too. When we call to renew their 12 month contract, they're a little confused because they assume it will be automatically renewed.
We just wanted to make it clear. We're not trying to be sneaky or hope that you forget about cancelling your membership. If 95% of our 12 month members didn't already renew, we wouldn't make the change. This is going to save us a lot of time so we can work on other things that will improve the gym. Plus, all it takes is a simple notice to cancel after the initial 12 months. We promise it won't be a hassle.