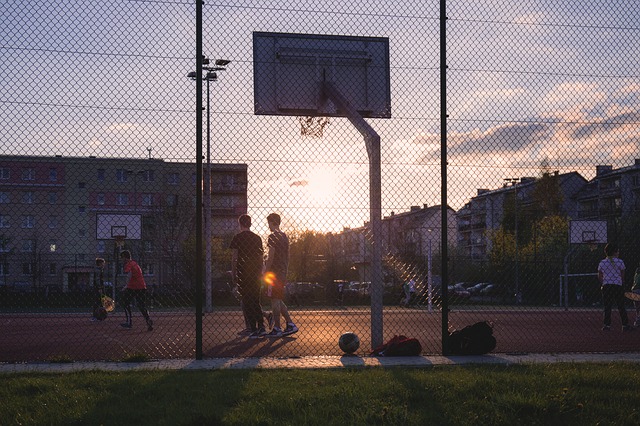 Parents, we feel your pain. It's cold, your kids are getting stir crazy, and you just need to get out of the house for an hour without having to drive 45 minutes. Needless to say, tensions are running high at the homestead.
Fear not. Ageless is here.
We are now opening the basketball area up on the weekends for members and their children to shoot baskets. There is no charge for this. However, because of insurance regulations, we do have a few rules that we must enforce:
1. This is only open to Ageless members and their children. Unfortunately, you will not be able to bring your children's friends along too due to liability issues.
2. All children must stay in the basketball area. The 24 hour gym area is off limits. Children must also stay out of the spin room and off of the treadmills in the 24 hour area.
3. The adult member must stay in the basketball area with his/her kid(s).
4. Please be respectful of other members and not take up the entire court. No baseball or softball pitching due to space limitations.
5. Children are only allowed in the basketball area during the Open Gym hours. At all other times, they must remain in the kids' room.
Open gym will be from 4-6pm on Saturdays and 2-6pm on Sundays starting this weekend, January 27th. Once our Big Ballers' Basketball League is over, the time will be 2-6pm on Saturdays too.
There will be a sign in sheet and liability waiver next to the treadmills in the basketball area.
If the basketball gym is rented for a party, we'll will announce it on Facebook and the basketball area will be closed that day.
Happy January!