Poll 10 of our gym members and 9 of them will tell you their favorite thing about our gym is our group classes.  With classes ranging from Latin dance to strength training, we have something for everyone. We're constantly adding new classes so check back often. If one of the classes below tickles your fancy, check our class times by clicking here.
The majority of our classes will be held at both locations – Ageless-Staunton and Ageless-Gillespie. Class offerings, availability and times change throughout the year, so check out our class schedule for the current schedule.
Flow
Launched during the summer of 2016, Flow has quickly became our most popular class. It's the perfect blend of cardio and resistance training. During the 45 minute high intensity class, you'll move from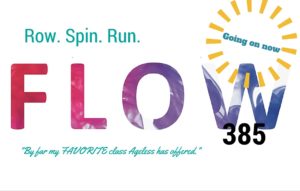 treadmills to rowers to spin bikes to TRX's or kettlebells. Even if you have exercise ADHD, you'll love the fast pace of this class. Best of all, the music is blaring and the lights are off. It feels just like a concert, with a little more sweat.
CardioExpress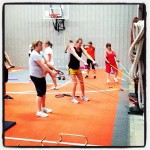 It's 30 minutes of metabolic mayhem.  Watch the fat drip right off of you as you bounce from exercise to exercise, resting just long enough to catch your breath and wipe the sweat from your brow. New to exercise? No worries. There's regressions for every exercise we do. If you bored on the treadmill or elliptical, give this class a try. It's perfect for all ages.
Butts and Guts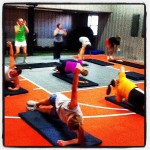 Who doesn't want firm glutes and a flat, toned stomach? This class is specifically designed to make you look great in a pair of jeans.  Get the fire extinguisher out because your abs and glutes will be on fire after 30 minutes of planks, bridges, and more.
Morning Bootcamps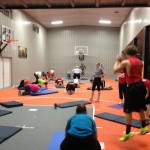 What's better than a cup of coffee in the morning? Our Morning Madness bootcamp in Gillespie and our Sunrise bootcamp class in Staunton is instant energy!  Join anywhere from 10-30 early risers as you build strength, flip tires, push sleds, perform burpees, and throw medicine balls. If you're too busy or tired to exercise in the evening, this the perfect solution.
GloKick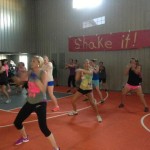 Kick the fat right off of you. It's our most popular class, with class attendance ranging from 30-70 members. Dance, kick, and shake your way to weight loss in the dark to the beat of some of the most popular hip hop and dance songs on the radio. If you hate lifting weights and running, this is the perfect class for you.
Spinning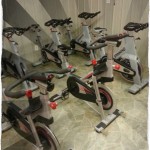 It's so popular we had to program our gym software to allow our members to sign up online. Don't be surprised if you can't get in right away. Most of our evening spin classes have a waiting list. Why? Our members are addicted to the sweat. We guarantee you'll leave the class DRIPPING. Plus, it's easy on the joints. It's great for beginners and advanced level athletes.
Abs and Arms
Sun's out, guns out. Who doesn't want a pair of toned arms and a tight stomach? This class is designed to give you that swimsuit body year round. It's 30 minutes of fat burning fun.
Coffee and Curls Morning Bootcamp
  Nothing says wake up and crush the day like a little morning exercise and coffee. If you need that extra jolt in the morning, this is the perfect class for you. It doesn't matter your age or fitness level. It's a perfect way to start your day.
StrongHer & Women's Strength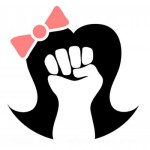 Ladies, have you ever wanted to squat, deadlift, and bench, but didn't know how to? StrongHer is for you. Although it's not technically a class because it doesn't have the typical instructor-student set up, it's all about the girl power.  You'll join a group of strong ladies and learn how to design a kick butt resistance training program with the help of Amber and T.J. After the 4 week intro class, you can do it with the group or do it on your own.
Zumba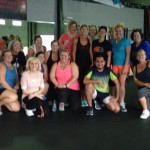 What is a Zumba fitness class like? It's a very exciting dance party atmosphere full of Latin and international music. You'll forget you're working out with the sexy but simple moves to dance music like Cha Cha, Salsa, reggaeton, rumba and more. Best of all, you don't need any previous dance experience!
Yoga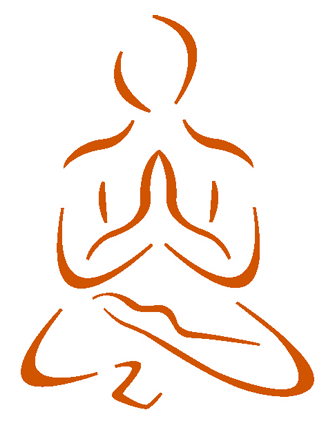 Breathe, stretch, and relax as you build strength mentally and physically through slow, controlled movements. Own your body, mind, and spirit with Yoga, and get one heck of a core and total body workout. Namaste.
Men's Strength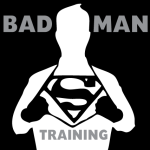 With the recent explosion of interest in obstacle course-related races, we had to create a training regimen for this new class of athletes. In BMT, you will be pushed to your limits. You can expect deadlifts, cleans, push jerks, tire flips, sledgehammers, battling ropes, and sled pushes. All 3 energy systems will be trained. This is the complete conditioning class. We guarantee if you train with us, you will dominate the race.
Step Class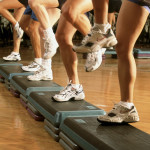 If you're looking for a great fat loss workout that specifically tones your legs, this is the workout for you. It doesn't matter what fitness level you're at, you will be able to jump into this class and look like a pro. Best of all, you're in and out in 30 minutes so even the busy moms can attend!
PowerBox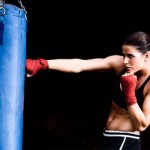 What's the envy of everyone? A great punch. The class combines boxing and bootcamp from various angles with various intensities so no fiber is left untrained. With little to no resting periods, this class keeps your heart racing for the entire 45-55 minute duration. It's quickly becoming one of our most popular classes!