Our strategy for success is simple – hire people that love what they do.  Below, you'll find individuals that truly love what they do. Their passion, dedication, and empathy for our members (or as we like to call them our extended family) has been the driving force behind our success.
Corrie Laux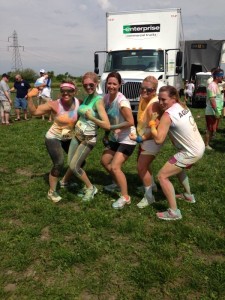 Pitching Coach – Instructor
A former softball standout, Corrie is a certified Piloxing instructor, softball pitching coach,  and creator of our most popular class, GloKick. And if that's not enough, she also teaches at Liberty Middle School in Edwardsville, IL. When she's not in the gym, you can find her chasing her 3 children around or preparing for a 5k.
T.J. Allan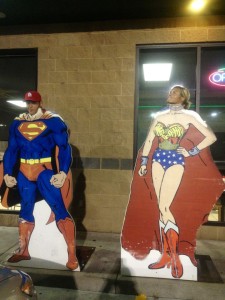 Owner of Ageless – Trainer – Pharmacist
Founder of Ageless, T.J. is a Certified Strength and Conditioning Coach through the NSCA, Functional Movement Screen Level I specialist, a Certified Sports Nutritionists (CISSN) from the International Society of Sports Nutrition, Training for Warrior Level I&II, Precision Nutrition Coach, EXOS level I coach, and creator of the 4th Quarter Training basketball skills program. He also has his Doctorate of Pharmacy from the St. Louis College of Pharmacy. He's written exercise and fitness-related articles for Ihoops.com, Stack.com, ConFITdent.com, Bluff! magazine, and Fight! magazine.   If he's not in the gym, he's usually sleeping.
Reggie Byots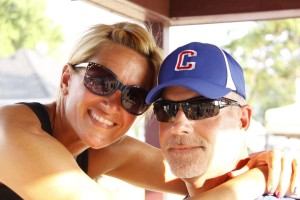 General Manager- Personal Trainer – Spin Instructor 
Creator of Morning Madness, Reggie is one of our most popular spin instructors.  Passionately positive with just a dab of intensity is how most of our members who wake at 4:30 am to attend her class would describe her.
Meredith Osborn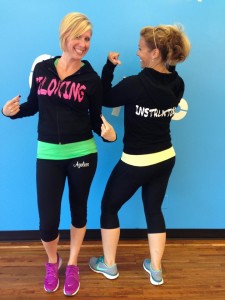 Class Instructor – Spin Instructor
A certified Piloxing and Hustle instructor, Meredith might be the only Ageless team member who has any dance skills. She's all about moving and grooving to the sounds of the latest hip hop and dance songs as she makes exercising not only fun, but also effective. When she's not dancing around the gym, she's usually training for a 5k or chasing her son around the house.
Amber Allan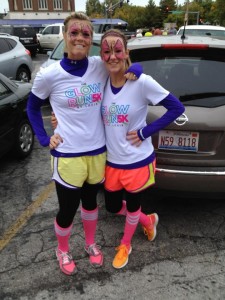 Trainer – Class Instructor
A former basketball standout, Amber received her Bachelor of Kinesiology from SIU-Edwardsville. Without question, she's the most fit trainer of our team. Her love of barbell complexes, sprints, and squats borders insanity. When she's not lifting iron in the gym, she's usually cleaning up after her husband, T.J.
Austin Peterson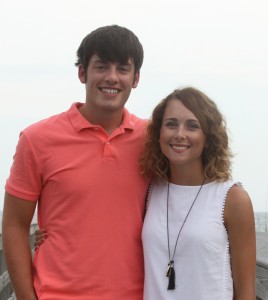 Owner of Ageless-Staunton – Instructor

Our team not only has the brawn, but thanks to Austin, also the brains. With a bachelors degree in accounting from SIU-Edwardsville, Austin is known for his analytical prowess. When he's not working on strategy for our gyms, he's behind the desk at Ageless-Staunton drinking coffee, participating or instructing one of our group fitness classes, or running his other businesses.
Barb Bishop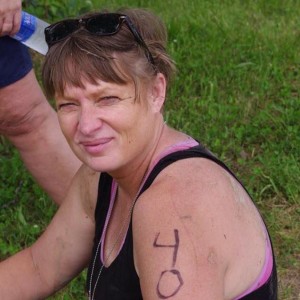 Group Fitness Instructor – Personal Trainer
Barb Bishop, a certified spin instructor and certified group fitness leader, has not only been one of our most dedicated members, but her love for fitness took her from member to team member. She teaches group fitness classes and is the head personal trainer at Ageless-Staunton. She also just might the nicest person you'll ever meet, but don't let her sweet Midwest personality fool you – her training sessions and group classes pack a punch.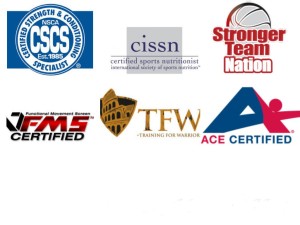 Proudly Certified By:
National Strength and Conditioning Association
American Council on Exercise
Precision Nutrition
International Society of Sports Nutrition
Training for Warriors
Functional Movement Screen
EXOS
Piloxing
Spin
Hustle