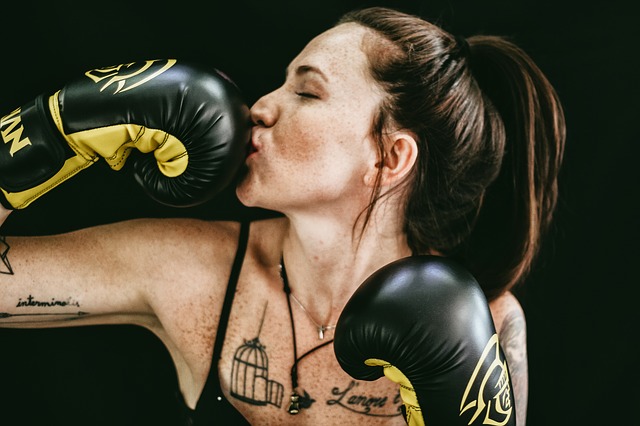 If there's one thing we all need in our life, it's a safe place to hit things as hard and as long as we want without any repercussions – stress relief.
We now have that safe place – our new cardio boxing class, TKO on Tuesday evenings at 6pm in Gillespie starting January 23rd.
5 Reasons You'll Love TKO
It's in the dark- No one will be staring at you. No spotlights.
You'll listen to great music. Music makes everything better.
You'll be surrounded by friends. This isn't a class that will put you in a bubble. You'll be able to interact, laugh, and chat with your friends during class.
No weighted exercises. No treadmills. No rowers. No spin bikes. It's all body weight exercises and punching – a very small learning curve.
Anyone can do it and no one will look like a pro. Have you ever thrown a punch with your weak hand? Neither have we. This class is for everyone – athletes, non-athletes, men, women, young, old, etc. It's as fun as it is sweaty.
Class Details
The class will be on Tuesday evenings at 6pm starting January 23rd.
The class will be 45 minutes long.
Class size is limited to 18 boxers.
All boxers are required to sign up via MindBody just like you do with spin classes. Walk-ins are not guaranteed a spot in class.
Boxing gloves will be provided, but you can also bring your own.
After a 10 minute warm-up and technical skill demonstration, you'll fight through 9 three minute rounds, moving in groups of 6 through 3 different stations three times.
If you have shoulder or hand issues, this probably isn't the class for you.
So, who is ready to hit something and burn some calories?