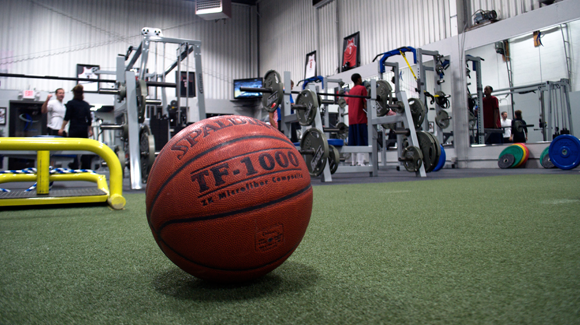 The Killer Crossover Basketball Camp is baaaccckkk for 2017. Last year, all 20 spots were filled within 72 hours, and we expect the same this year.
Why Dribbling?
If you can dribble, NO MATTER how tall you are you can play. The most important position on the floor is the point guard. Seeing the floor, handling the pressure from the defense, and orchestrating the offense are all responsibilities of the point guard. They are also all critical components of the game of basketball, especially during crunch time. Watch a team with a poor point guard and compare it to a team with an outstanding point guard (even if that point guard doesn't score a point), and you'll notice how much more fluid the offense is. Every player on the floor benefits from a great point guard. And it all starts with dribbling. If you can dribble, you can start on any varsity team in this area.
What is it
The Crossover Camp will be 60 minutes of non-stop drills and action. Each session will be built on a progression of dribbling drills we've used over the last 7 years at 4th Quarter Training. You will not find a more in-depth camp on the crossover. We start with drills that focus on technique and progress to drills that add speed and power. We personally guarantee your child will walk away from this camp with a much improved crossover.
Camp Details
When: Mondays, 7-8pm February 6th – February 27th (4 Weeks)
Where: Ageless in Gillespie
Who: 5th-8th grade boys and girls
Cost:: $20 per 4 week session
Availability: Limited to 20 kids  First come-first serve.  Because our drills are built on each other, kids that are enrolled in this month's camp will be given the 1st option to renew for our March camp.
Please pick up a form at the front counter at Ageless in Gillespie or download it here: Killer Crossover Registration February 2017 and mail it to us or drop it off. If you mail it to us, please call us and let us know so we can reserve a spot. Forms are due by February 4th.