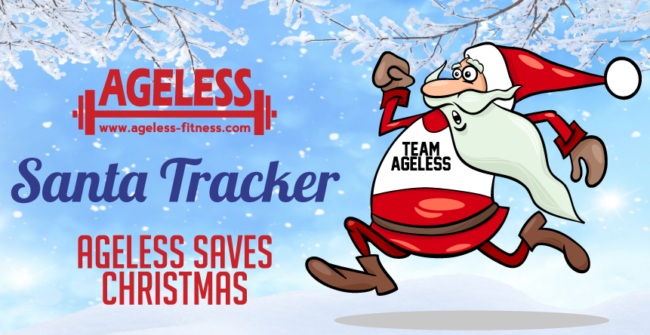 The Ageless elves hold the fate of whether or not the guy in the red suit will bring Christmas to the United States.
The elves are exercising more than ever earning MyZone MEPs to power Santa's environmentally friendly sleigh this year. The"25 days of Fitmas" challenge started November 28 and concludes on December 22.
Teams of three people have their eyes set on 12,000 team MEPs in hope of producing enough MEPs to get the sleigh to the U.S. this year. Apparently there are a lot of presents to come to the U.S. this year and Santa hasn't exactly slimmed down, so the Ageless elves have their work cut out for them.
Track their status here: