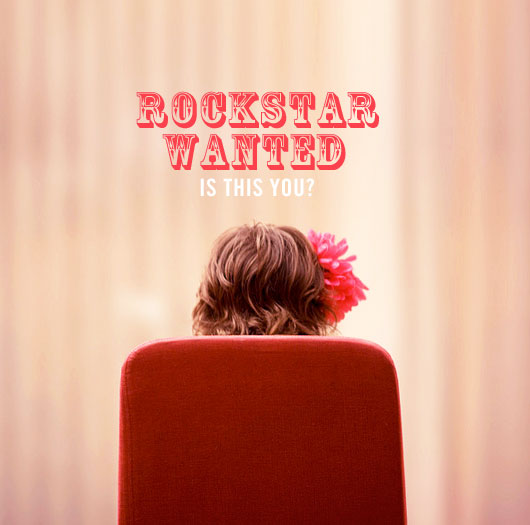 No, this isn't Abby Lee's Dance Company. No tears. No chairs being thrown. No drama. This is all about dancing, having fun, and being a rockstar for 5 weeks.
Corrie, one of the creators of GloKick, is back with  GloKick Rockstars. It starts Monday, November 7th, and will culminate with a Christmas rockstar concert (which may or may include smoke and wild lights) for parents, grandparents, and groupies on December 16th.
GloKick Rockstars is all about dancing, having fun, and shaking a little booty. Even if your child hates to dance, she or he will love the atmosphere. The 30 minute sessions will be filled with great music, smiles, and Michael Jackson-like moves.  Each week Corrie will  guide the little rockstars through a dance practice so they're ready to perform on the big stage on December 16th.
The Details:
Where – Ageless in Gillespie
When – Mondays,  starting November 7 (5 Weeks plus a concert, no practice Thanksgiving week). Concert is on the December 16th.
Who – Boys and girls, Ages 3-7 from 6-6:30pm  and ages 8-10 6:30-7pm.
What – Five 30 minute GloKick dance practices and a concert as the finale.
Cost – $35
Forms are due by November 1st. 
Pick up a form at the front desk of Ageless in Gillespie or download one and mail it to us by clicking here:  GloKick Rockstars Xmas Form
And if you're a big kid (16 years of age and older), GloKick for our regular members will be offered at 7pm in Gillespie.
As always, if you have any questions, please call the gym at 217-839-2484, e-mail us at BeTheChange@ageless-fitness.com, or send us a message on Facebook.