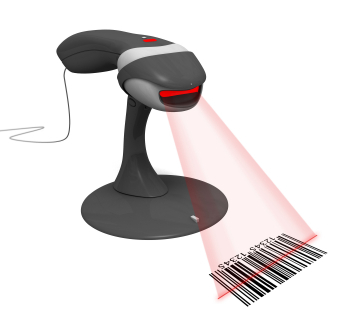 We set a goal in January that we wanted to be completely automated by the end of 2016. We're now in the last quarter of the year, and we have one more step to complete – key tags. We're replacing the pen and paper gym sign-in method with a scanner and key tag. Now, instead of signing into the gym, all you have to do is swipe your key tag under the scanner at the computer on the front desk, press enter and.. Bam. You're done.
Why the change? We're already using Mindbody for class registration and class sign-in, so this last step is pretty much to keep the flow we already have going. The more we use Mindbody, the more comfortable you get with it, and the easier it becomes. Plus, it improves our efficiency at the front desk. The key tags will allow us to see the busiest times of the gym, most frequent users (possible gym rewards coming soon), as well as expired memberships with a single click of the mouse. Right now we spend anywhere from 30-60 minutes daily manually go through (and deciphering) the sign-in sheet.
What does that mean for you? For one, the less time we spend on busy work, the more time we can spend interacting with you. That means we can potentially add more classes during staffed hours, offer more contests, and spend more time helping members with the machines and exercise programs. The best thing about the keytag sign-in system is that as soon as you swipe your keytag, it will show you if your membership is active or expired as well the date when it expires. One of the biggest issues we've tried tackling this year is expired memberships. 95% of our members have no idea when their membership is due, and in turn, get locked out of the gym because their membership expired before they realized it. This should help reduce that inconvenience for you.
So what next?
Stop by the front desk during staffed hours and pick up your key tag. There is no charge for the first one.
Swipe the barcode on the back of the key tag under the scanner, then hit "Enter". Boom. That's it.
We won't be eliminating the paper and pen sign-in method just yet. This will be a gradual change over the next 2 months. However, we'd still like you to pick up your key tag sooner rather than later.
#BeTheChange