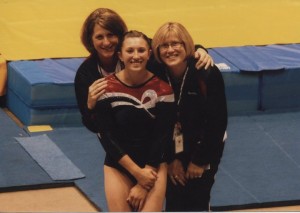 One of our most popular (if not THE most popular) kids' class is back this summer. Loni will be offering tumbling this June for girls and boys 3 years of age and older.
Sign-ups will be held at Ageless in Gillespie on Monday, June 6th, from 4:30-6:30, and on Tuesday, June 7th, from 6-7:30pm. You must register your child before your child can participate. If you can't make either of those dates, you must e-mail or call Loni by June 9th.
Class Details:
Where: Ageless in Gillespie
When: Starts June 13th. Class days/times will be determined after the initial registration. Classes will be held during the day.
Who: Boys and girls 3 years of age and older.
Cost: $30 for 4 weeks. $25 for each additional child from the same family.
Contact information: loni_nicole@hotmail.com or 217-825-9938.
You can pick up a form at the front desk at Ageless or download one by clicking here: Tumbling Registration Form
See you on the mats!