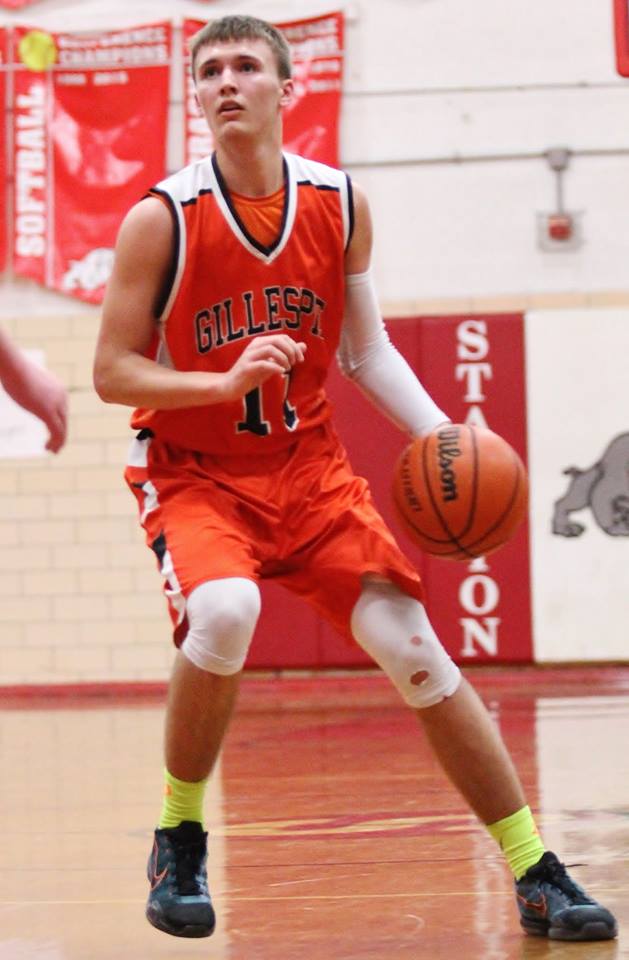 Photo Courtesy of Jan Dona at the Coal Country Times
Boys, the offseason is here. If you're expecting to separate yourself from the competition and be THE player on your team next year, the time is now. Take advantage of this opportunity to train with THE hardest working (and possibly best shooter) in the area this summer.
Senior standout Nick Price will be holding his second summer session small group basketball skill sessions this summer at Ageless beginning July 5th. This session will focus on shooting fundamentals – the set shot, the jump shot, and shooting off of the dribble.
Spots are limited, and will be filled on a first-come-first-serve basis. We will not be allowing more than 8 boys per session. 
The details:
Dates:  Twice weekly Tuesday and Thursday afternoons from 10-11am or 12-1pm starting July 5th -July 28th (8 sessions)
Ages:  Boys 6th grade – high school (for the 2016-2017 school year)
Cost:  $49 per month
Where: Ageless in Gillespie
Misc: Only 8 spots available per session (10am-11am or 12-1pm), filled on a first-come-first-serve basis.
Focus: Shooting fundamentals
Registration forms are due by July 4th.
You can download a form here: Boys Basketball Camp II Registration and mail it to the address on the form, or you can pick up a form and drop it off at Ageless in Gillespie.