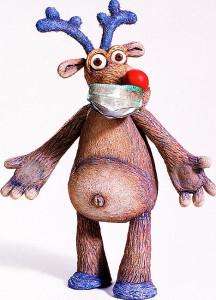 Reindeer down. I repeat. Reindeer down.
It appears as though Santa is looking for a replacement for Rudolph this Christmas. Apparently, he had a little too much turkey at Thanksgiving and doesn't appear to be in tip top shape to participate in the world's longest marathon – Christmas night. Luckily for Santa, Ageless has him covered…….
Reindeer tryouts to replace Rudolph at Ageless in Gillespie on Christmas Eve morning.
When: Thursday, December 24th. One class at 8am, 9am

(full)

and 10am

(3 spots left)

Where: Ageless in Gillespie
What: 60 minutes of Christmas music-powered spin
Who: Open to any current Ageless members for free or non-members for $5.
Prize: A stocking full of goodies for the reindeer that takes Rudolph's place this Christmas (Determined by the reindeer that burns the most calories each class).
Because space is limited, you must respond to this post to reserve one of the 42 spots. Please include your class preference too: 8am, 9am or 10am.
Also, to determine which reindeer burns the most calories, we'll be using Polar Flow's real-time heart rate monitors for the first time during this spin class. Your heart rate and calories burned will be streamed in real-time to the 55″ TV in the spin room. The gym has already purchased the monitors. You'll just need to do two things before the 24th to utilize the real-time heart monitoring on the TV screen:
Step 1 – Go to flow.polar.com and sign up for a free account. Remember your e-mail address and password because you'll need it for the class.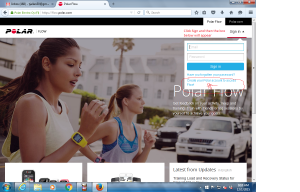 Step 2 – Purchase a heart monitor strap. You can get them on Amazon.com or at Ageless for $15. Old straps, even from other manufacturers work too. Do NOT buy the monitor. We have one for you to borrow during class. You'll just need a strap. For hygiene reasons, we didn't think it would be appropriate to share straps. Bring the strap to the workout.
Side note: You do not have to use a monitor if you don't want to. You can just spin. We will be using the Polar Flow system starting in January though so you will get plenty of use out of the $15 strap if you do purchase one. 
Please arrive 15 minutes before the start of the tryout so we can get you signed in to Polar Flow.
And one more thing… Merry FITmas!